Our Hours
Monday to Friday

8:00 am to 4:00 pm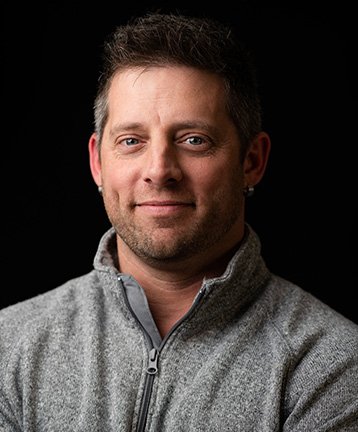 About Us
T-Murr Exteriors has been operating out of the Leamington area since 1996. We are a family owned and operated business selling retail and wholesale with deliveries available. We also offer installation on most products.
The Murray family, father and sons, started out by doing siding installs for a local builder before 1996. The builder would pay for the materials used on the house, and would make a charitable donation to "Men for Missions" for the labour portion. We could then use those funds to travel to Central and South America to take part in missionary work.
Growing up on a small hobby farm, we all had our share of chores before and after school, from feeding animals to hoeing beans or shelling corn and more. At the time, as young men, these things seemed to us to be a lot of work.
However, we were blessed with parents that would instill in us a good, hard work ethic and humble attitudes held together with God in the centre of everything. This has shaped all of us into a family who enjoys travelling to far-away lands to do mission work, as well as spending time with family here. We have incorporated a wide range of people from the community into our extended family, as we reach out to people or families who are in need. We are now also growing our own small families, creating more Christ-centred children to carry on our family name.
As we got busier with the siding, Tom decided to take the leap and start T-Murr Exteriors. The years have been flying by, with times of growth spurts and times of letting some things pass. We still take pride in our workmanship and humble way of doing business.
Now as the second-generation owner, I still lean on God's guidance with decisions that need to be made on a daily basis. The growth and blessing we have received over the last few years have solely been because of God's grace.
Through God's grace we are a company who will be here for the long run, not only for our community, but to strive to be the hands and feet of Jesus.
Our line of products include Vinyl, Aluminum and Steel siding, Windows and Doors, Vinyl and Aluminum Shutters, Aluminum and Fiber Pillars, Vinyl Railings and Decking, Aluminum Storm Doors, 5″ and 6″ Seamless Aluminum Eavestrough with a complete line of accessories, Vinyl and Aluminum Soffit, Aluminum Flatstock, Nails and Screws. As well as Insulation, Lumber, Barn Steel and Commercial Steel.
T-Murr offers free estimates and many ideas for do it yourselfers.
Our Business Credentials:
Fully Insured
Member, Better Business Bureau — Essex and Windsor
Member, S.A.W.D.A.C. (Siding and Window Dealers Association of Canada)
Member, Gentek Gold Premium Renovator
Member, Construction Safety Association of Ontario
Canadian Federation of Independent Business
TORBSA Canadian Buying Group